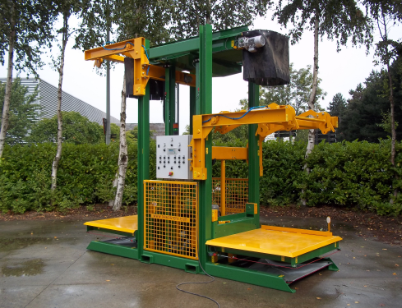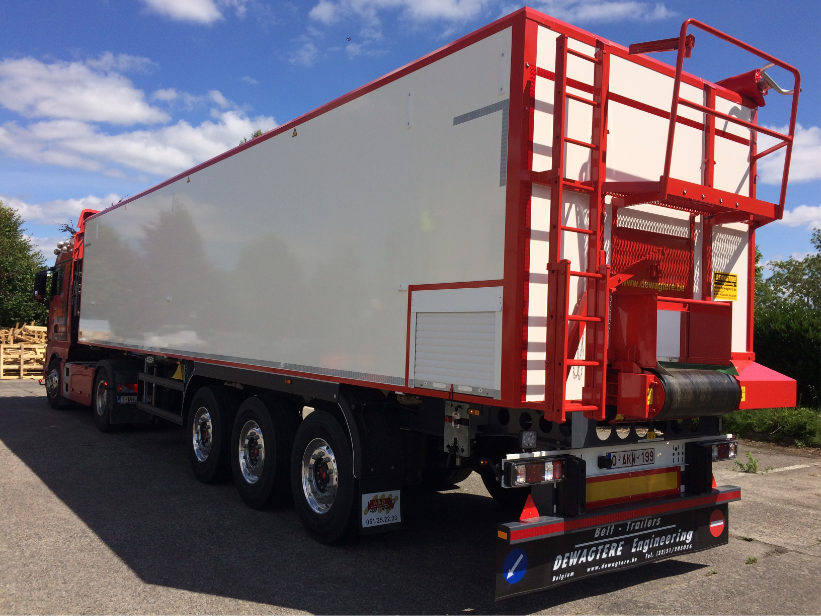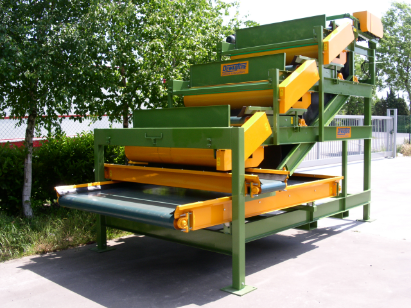 As constructor of transport systems we can rely on a long experience. We have been building transport systems for three generations.
Originally we mainly developed transport systems for the coal industry. Today this has developed into the design and construction of various installations for various industries, such as the vegetable, grain, fertilizer and feed industry, food processing industry, construction industry, purification and recycling industry, bakery industry, textile industry, printing industry, etc.
NEWS

Visit us at POTATO EUROPE 2022 in Hannover
(7 - 8 September 2022)
PotatoEurope is a European Trade Fair dedicated to the whole potato chain, that is taking place on an annual rotating basis in Belgium, France, the Netherlands, and Germany.
The theme of this year's edition – 'Potatoes feed & meet the world' – is linked to the potato's huge potential to feed the world's growing population. In addition, PotatoEurope in 2022 is the leading platform for the exchange of information related to precision farming for potatoes. This year, PotatoEurope is highlighting the opportunities and practical applications of precision farming for potato growers with a large-scale practical demonstration.
This year, PotatoEurope will be held in Bockerode, near Hannover, Germany.
---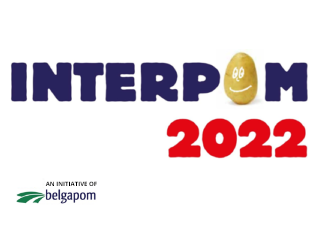 Meet us at INTERPOM PRIMEURS 2022 in Belgium
(27 - 28 - 29 November 2022)
INTERPOM is the most specialized indoor trade fair for the entire potato sector in Europe where the entire chain is represented: from cultivation to processing and marketing.
INTERPOM presents a particularly complete and specialized range of products, machinery and services specifically for the potato sector. The fair is an important meeting platform for growers, contractors, processors, packers, buyers and traders of fresh and processed potatoes from all over Europe, and increasingly from other continents as well.
---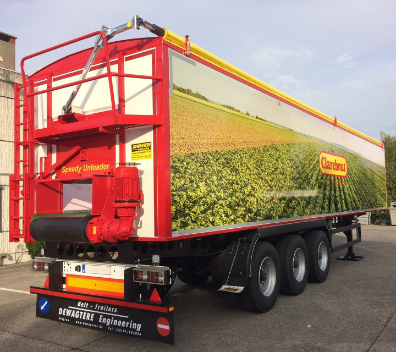 Speedy unloader
Under the motto "Time is money" one of our customers wanted to unload 35 tons of potatoes in about 7 minutes.
Adaptations to the belt, the exhaust and the tunnel, and a stronger drive power distinguish the Speedy unloader from the standard unloader. The driver no longer needs to disconnect, find another empty belt-trailer and connect it, which used to take 20 to 25 minutes. The driver can also be held responsible for his belt-trailer, which means fewer damage incidents.
---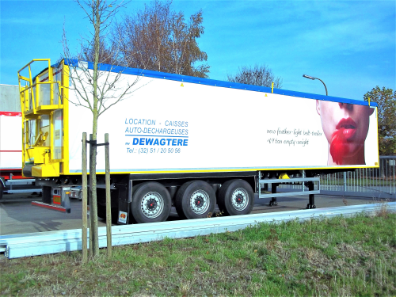 Lightweight belt-trailer
Design and weight optimization of our belt-trailer including this lightweight belt-trailer is done by our internal engineering team using finite element software in which material stress and deflection calculations are made to guarantee you the lightest belt-trailer without compromising on quality or service life.
Not yet convinced? Let our product convince you, our lightweight belt-trailers are also available for rental.
---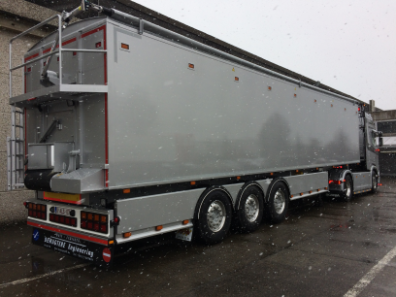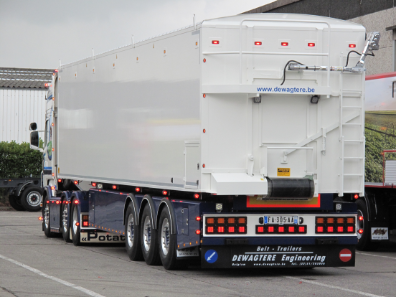 Belt-trailer with automatic tarpaulin
An automatic tarpaulin not only means time saved during loading and unloading, it is also safer. It can be operated pneumatically or electrically.